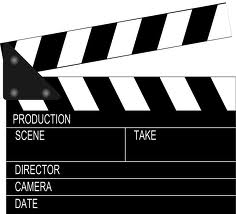 As a list of Film and Television credits go, we are proud to have worked on most of the most well known and well respected productions over the last 20 years.
We could go on longer but we like to think the names speak for themselves.  We proud to say that we are often requested by production companies and transport captains as their transport choice and our history of working with colleagues, time and again means we must be doing something right!
Mary Queen Of Scots
Humans .3.
All The Money In The World
Little Stranger
Justice League
Johnny English 3
Mary  Poppins Returns
Transformers.5
The Royals III
Wonder Woman
Kingsman.2.
Annihilation
Humans.2.
Bourne.5.
Bridget Jones Baby
The Foreigner
B.F.G
The Finest Hour and Half
Do Not Disturb
The Crown
The Royals
Mission Impossible (Rogue Nation)
Spectre
Humans
Bastille Day
Grantchester
Woman in Gold
Dracula Untold
Tarzan the Untamed
24 Live Another Day
Macbeth
Survivor
Jack Ryan
Fury
Man Down
All You Need Is Kill
The Muppets
World War Z
Les Miserables
Skyfall
The Golden Compass
The Bourne Ultimatum
Dark Shadows
Captain America
X-Men
The Wolfman
Rise of the Footsoldier
Ink Heart
FlyBoys
Into the Storm
The Counsellor
Cockney V Zombies
Trance
28 Weeks Later
Batman Dark Knight
Silent Witness
Eastenders
Poirot
Casualty
Ultimate Force
Midsommer Murders
Children of Men
Casino Royale
Quantum of Solace
Clash of the Titans
Fred Claus
Basic Instinct 2
Blood Diamond
Sherlock Holmes I and II
John Carter
Jack and the Giant Killer
Amazing Grace
Mamma Mia
Hereafter
Gullivers Travels
Prince of Persia
Wolfman
Goal
Notes of a Scandal
Minder