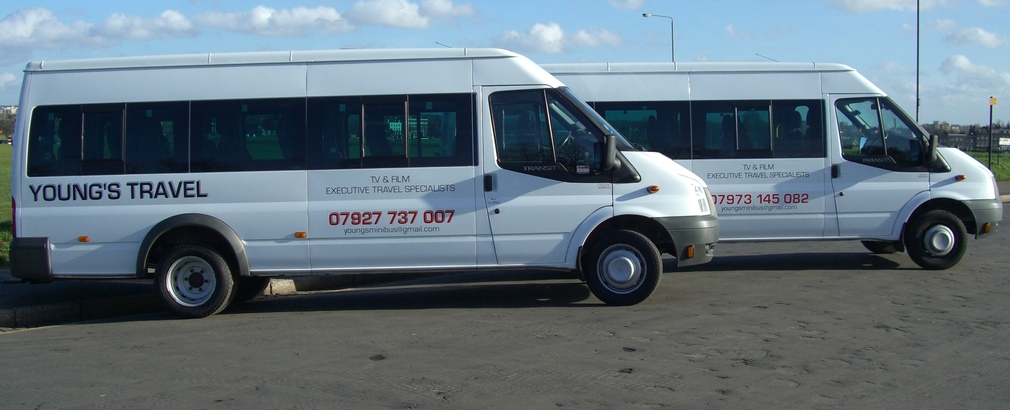 Young's Minibus Travel vehicles, owned and operated by Rob Lloyd and Neville Young who have been a familiar and reassuring presence to film crews and cast over the last 20 years.   With tight deadlines and  expensive running costs, a small delay in moving cast and crew can be a costly mistake.  It's not enough to hire any 'man with a van' these days.  
Rob and Neville personally supervise each transport job, making sure it's one less worry for everyone working on a busy film set 
With pristine, current model vehicles, all immaculately presented with air conditioning, Town and Country Seat Covers and fully safety checked, we assure you a clean, safe and comfortable ride.    
All our drivers are film and tv industry veterans who understand security requirements, facilities provisions, set dressing and strike.  They understand both movement orders and call sheets and know who's who on the set. 
Your safety is our concern and you can rest assured that all of our drivers hold a current DQC – Drivers Qualification Card
Please call us today to discuss all your transport requirements.  We look forward to hearing from you.
Rob Lloyd and Neville Young